Medical information broken down to a parent level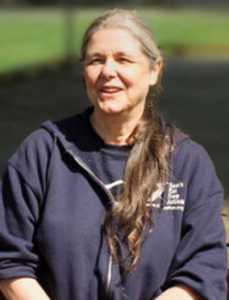 Presented by Kathy Henley, President of the ARROAutism Board, the Medical Information Support Group is a FREE  information support group for family members of individuals with Autism. Kathy discusses Autism medical research information from medical articles and conferences.
Questions are welcome and encouraged so that families can make informed medical decisions. The format includes review of medical articles and web information, and invited speakers in any of the medical and therapeutic specialties.
All interested parties are welcome to attend. Pre-registration is encouraged, but not required.
Meetings are held January through October. There is no meeting in November or December. Call ahead to confirm the meeting, especially if the weather is snowy or icy.
Topics of Discussion
This month's focus will be the microbiome and microbiota and their impact on Autism.
YOU can start the discussion now by adding a public comment in the "Leave a Reply" section at the bottom of this post! Or, you can submit your ideas privately on our "Contact Us" page.
Date
26 February  2013 (Tuesday)
Time
7:00 P.M.
Where
ARRO Westside Family and Community Center
2360 Sw 170th Ave
Beaverton, OR 97006
Registration
Please come and bring your questions!
More Info
Everyone is welcome to attend this free support group.
For more information or directions, call 971-258-2360
Last modified on 2015-05-22 13:45:17 GMT. 0 comments. Top.

Autism Research and Resources of Oregon (ARROAutism) is a non-profit organization dedicated, in part, to developing, and maintaining, the ARROAutism Westside Family and Community Center so it can continue to provide the Autism community with a place to meet, share ideas, offer support, and provide autism-related services. Financial support for the Center is derived entirely from Donations from the community, from corporate sponsors, and through fun filled events like annual Sean's Run from Autism, Arrtism Pirate Run, as well as events including lectures, panel discussions and more. Your contribution today can ensure the continuation of ARROAutism's Mission; to produce and promote a center of excellence in the field of Autism research and services in the state of Oregon.
Questions? Contact ARROAutism's Executive Director Kathy Henley at kathyh@arroautism.org, or call (971) 258-2360 .
Donate now, online, through PayPal:
We also accept snail mail donations!
Autism Research and Resources of Oregon P.O. Box 4282 Portland, OR 97208-4282  
IRS Letter of Determination of Non-profit status for ARRO IRS Letter of Determination