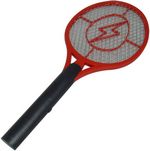 As you've undoubtedly noticed, there has been a sudden uptick in strange emails coming from ARRO. They all seem to have started at about the same time that we installed an update. Grrrrr!
FORTUNATELY, we believe the glitch has now been identified and remedied. You shouldn't be getting any new "blank" messages, or multiple copies of messages. If you do, please let us know – 'cause we'll take drastic action with the software – and I do mean DRASTIC!
Hopefully someday we'll have the money to invest in a little better software. In the meanwhile, we'll do the best we can with what we have, and we
REALLY REALLY REALLY
THANK YOU
FOR YOUR PATIENCE!
If you get more blank emails, or copies of emails, please email us at info@arroautism.org or call 503-888-6280 and leave a message for Dan. He'll take care of it right away! 🙂