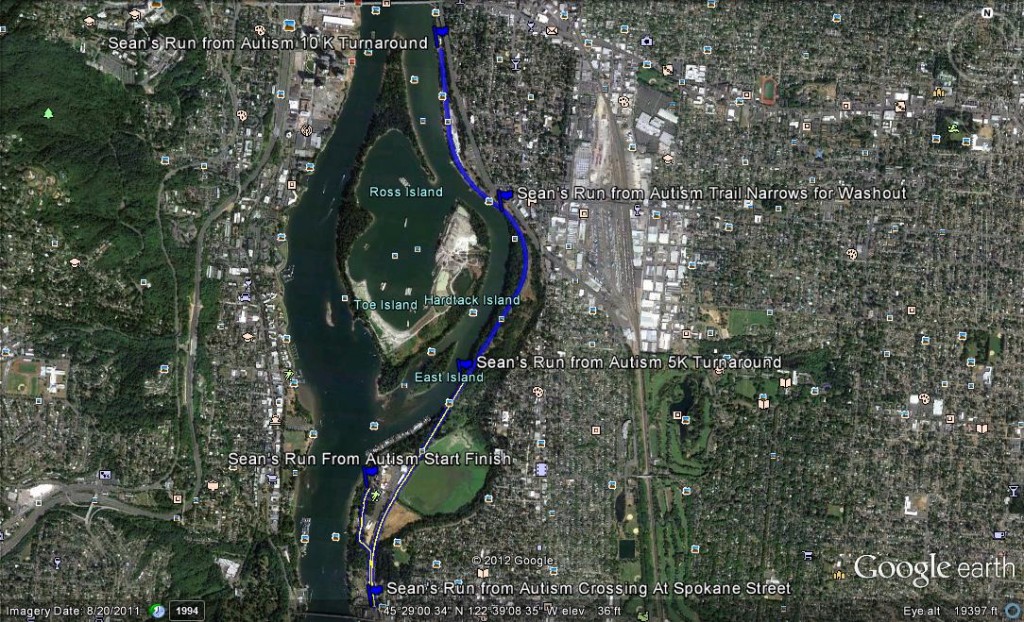 Sean's Run is an Out and Back race.
Registration opens at 9:00 am
Opening Ceremonies Begin at 10:00 am
Kid's Run Starts at 10:15am
All Adult Runs and Walks Start at 10:30am
The race begins in Historic Oak's Park, progresses south down Oak's Park Way, crosses at Spokane Street, then swings back North along the Springwater Trail.
5K walkers and runners turn around just South of the Oak's Bottom intersection with the Springwater Trail.
10K runners turn around just south of the Ross Island Bridge.
All runners finish back where they started in Oak's Park.