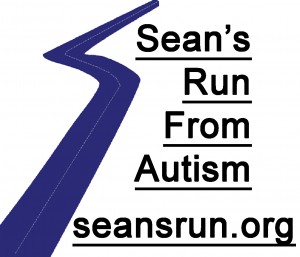 Sean's Run from Autism is an annual event to raise money for Autism Research and
Resources of Oregon (ARRO) and its many projects. ARRO is an organization supporting
individuals and families with Autism. We opened the ARRO Westside Family and
Community Center, a safe place where they can come to find resources and participate
in activities.
Our goal is to nurture individuals and families by providing a center of resources,
including services. Families have to search high and low for resources to address Autism.
We help them by bringing a variety of resources together in one space. Your support
allows us to continue our outreach efforts for individuals and families with Autism in
Oregon.
Sean's Run is inspired by Sean Henley, a young man with Autism who runs the 10K leg of
the race to show people that his Autism does not stop him from participating in life and
in his community! Sean runs to help us.
Sponsorship Details
Organizations and Companies are invited to sponsor Sean's Run 2013 event on Saturday, April 27, 2013 at Oaks Amusement Park in Southeast Portland. For additional information on the different sponsorship options, please download the Seans Run Sponsorship Packet for 2013. Please contact us for more information, and follow us on Facebook and Twitter.