This may be the first time you've ever heard of nonPareil.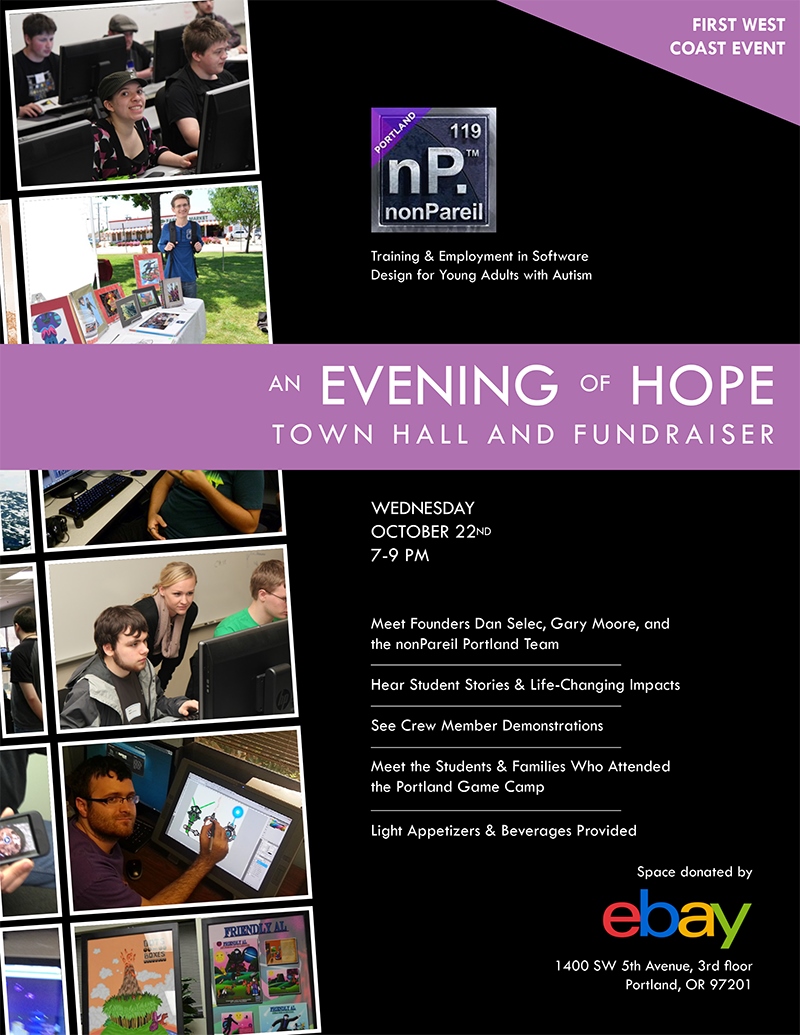 nonPareil Institute is a Texas based 501(c)(3) not for profit…
"dedicated to providing technical training, employment and housing  to individuals who have been diagnosed with Autism Spectrum Disorder. We hope to one day be partially self-sustaining from the products our Crew build and market."
In short, nonPareil is for those on the Autism Spectrum to learn programming skills necessary to compete in the real world market. And nonPareil's commitment doesn't just end when the students complete their coursework. In October 2013, nonPareil had
5 of our students are full-time employees of the company, with 31 other students being part-time staff.
A New Location Coming to Portland
As tech heavy as we are here in Oregon, and as many Autism families as are connected to the tech industry, bringing nonPareil to Portland has long been a vision of mine. Thanks to the efforts of a small group, including Justine Haigh, Max Janasik, Jeanna Johnson and Dave Brebner, that vision is becoming a reality.
nonPareil Portland Town Hall
To really get the flavor of nonPareil, and to help pave the way for the creation of a Portland location, we have all been invited to attend a Town Hall. There we will have the opportunity to
Meet the founders of nonPareil: Dan Selec and Gary Moore.
Hear Student Stories & Life changing impacts
See Crew Member Demonstrations
Meet the Students and Families who Attended the Portland Game Camp