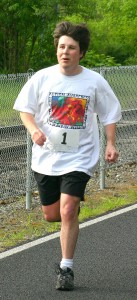 Clear skies dawned over Oak's Park on Saturday, April 30th, 2011, setting the stage for a perfect day for Sean's Run From Autism. Some 200 participants, cheered by friends and families, set forth to walk, or run, 5 Kilometers (3.125 miles), or 10 Kilometers (6.25 miles). Cool, dry weather inspired some runners to post new personal bests, including Sean Henley, after whom the run is named, with a 10K time of 53 minutes, 51 seconds. Sean's time, though lengthened by a small shoelace problem, put him in a very respectable 14th place out of 52 who elected to run, or attempt, the 10k. Congratulations Sean!
Classic Cars Turn Heads
Local car aficionados, some returning from last year's Rose City Classics, brought a fantastic splash of color and style to the staging area, and drew plenty of attention of their own.
Ready, Set, Go!
Runners in this year's open course race were able to elect their distance during the run. One runner even chose to run after arriving, and still finished the 10K despite being encumbered by jeans; that's true dedication!
10K
Mathew Wolpert lead the men's 10K overall with a very respectable 35 minutes, 10 seconds. Laura Johnson, from Portland, Oregon, set the pace for the women's 10K, crossing the finish line at 45 minutes, 22 seconds.
For full 10K results, check out the Sean's Run 2011 – 10K By Age Group and the Sean's Run 2011 10K Overall.
5K
By far and away the most popular event is the 5K, with some 88 participants electing to run or walk the 3.125 miles. Leading the pack for the men in the 5K, was Matthew Helms of Portland, Oregon, crossing the finish line at 20 minutes 13 seconds. Less than 2 minutes behind, Cara Esau of Tigard lead the women to finish in 22 minutes, 5 seconds.
For full 5K results, check out the Sean's Run 2011 – 5K By Age Group and the Sean's Run 2011 – 5K Overall.
Thanks For Your Support!
Of course, the real winner for this year's event is the Autism Research and Resources of Oregon, whose mission is to produce and promote a center of excellence in the field of Autism research and services in the state of Oregon. That mission is furthered with every participant in Sean's Run, every event rental at the Westside Family and Community Center, and every donation made to ARRO.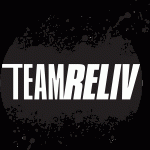 And a very special thank you to our 2011 Presenting Sponsor, Team Reliv!