Looking for opportunities to help your kids socialize?

Ready to get the family out of the house for a little while?

We have the answer for you!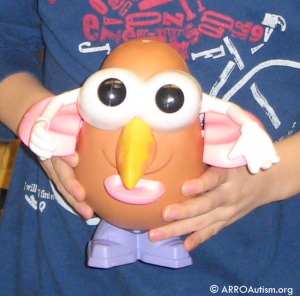 The ARROAutism Westside Family and Community Center is pleased to be able to host a monthly Family Social.
Bring the whole family! Bring a game! Your outside food is totally welcome here*!
Ah, winter. A seemingly unending string of celebrations full of  family, and food. ARROAutism is no exception, and we're getting into the spirit this Saturday with a perpetual holiday favorite – cookies! So, come grab your favorite and play with us at the Westside Family and Community Center, a place to gather with those you also don't have to explain it to.
Want a home court advantage? Bring your own games. The coffee, tea, and a small supply of games and snacks and more are here. So, round up your family for an outing to ARRO and meet us here on Saturday. See you at the game table!
Date :
15 December 2012 (Saturday)
Time :
1pm – 4pm
Location :
ARROAutism Westside Family and Community Center
Cost :
Attendance is FREE, but all Donations help to cover costs.
Registration :
Just come on down! Feel free to invite friends, family, neighbors, co-workers, grandfathers …
Speaking of invitations, there's always Facebook!.
Speakers :
You may have the floor (or a table, or a chair, or even a couch – we're not picky) ! 🙂
Details
Come meet new friends, visit with old, and enjoy some casual family bonding at this once a month Family Social. A "make yourself at home" atmosphere will be provided, where you can play a game, watch a movie, and mingle with friends. Bring a peanut free munchie* to share, and coffee/tea/water beverages will be provided.
*Please, no peanut/nut products due to issues of incidental transfer and potentially life threatening allergies.